Costa Rica's National Basketball Teams
The men's and women's teams of the "Selección Nacional de Baloncesto" represent Costa Rica in international tournaments. Players are drawn from the best of the country's First Division teams.
Costa Rica competes primarily against other Central American and Caribbean countries. In 2016 the men's team placed second only to regional powerhouse Panama.
The women's team has gone even further, finishing third place in the CentroBasket tournament, which involves Mexico and every country in Central America and the Caribbean.
"The biggest achievement in Costa Rica has been with women, reaching a pre-World Cup qualifier," said Alvaro Calvo, president of the Costa Rican Basketball Federation.
Costa Rica Men's Basketball League
Costa Rica has no professional league, but it has seven scrappy First Division men's teams, some considered semipro, that are open to all ages and compete from February to September.
• Escazú
• Arba (San Ramón)
• Grecia
• Abogados
• University of Costa Rica
• Siquirres
• Liberia
In addition to the First Division, there's a "Liga de Desarrollo," or development league, with a maximum age of 24.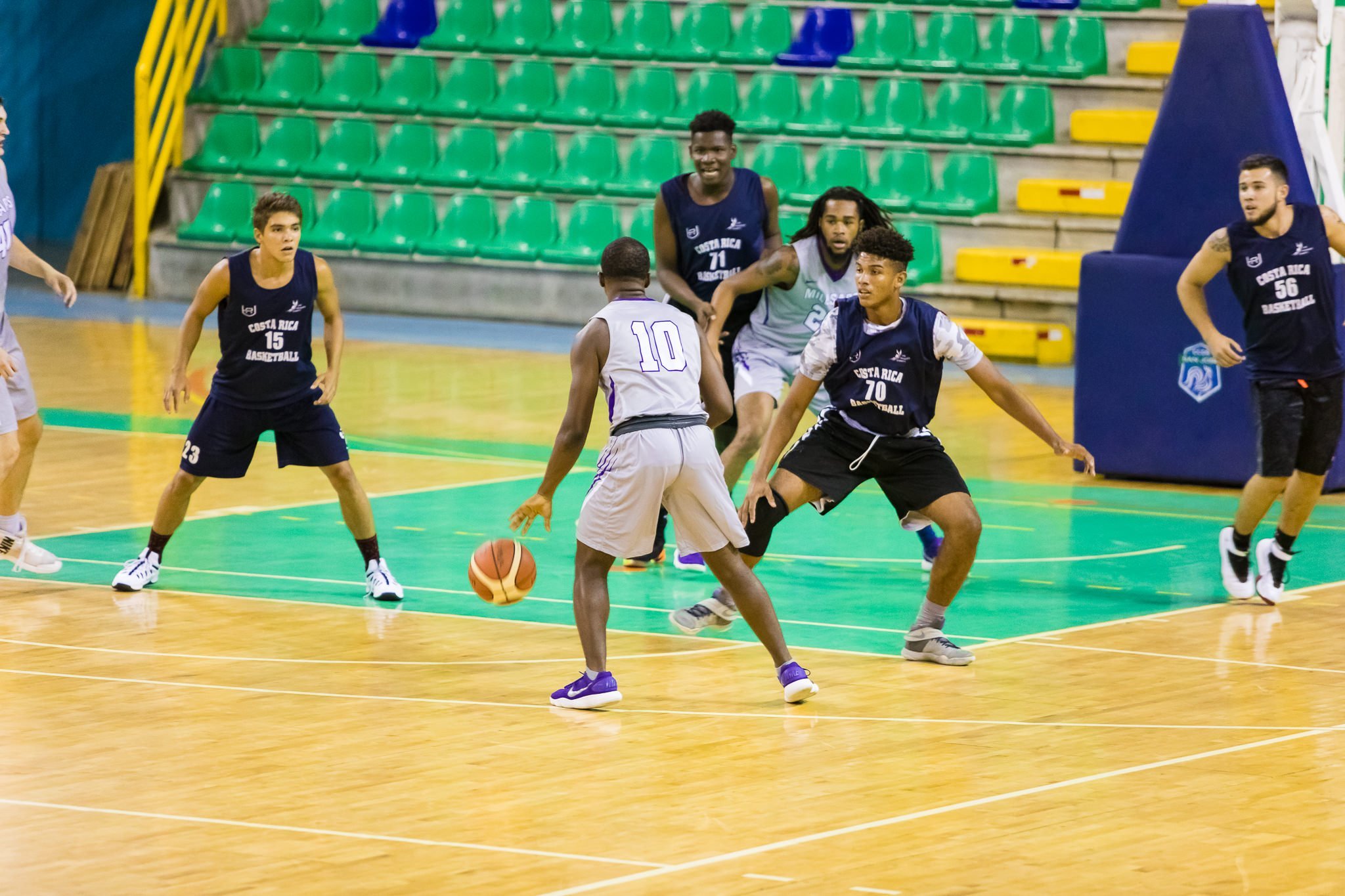 Costa Rica Women's Basketball League
In women's play, there's one major league, open to women of all ages. There are five teams:
• Coronado
• Santo Domingo
• Goicoechea
• University of Costa Rica
• Washington (San Ramón)
Costa Rica Youth Basketball
Minor-league basketball is open to youths from ages 8 to 19, and there are as many as 215 teams. Here the future talent of Costa Rican hoops develops and trains.
"That's been our strong point," said Calvo. "That's the main thing we've dedicated ourselves to, the training of players at this level. We're working very hard on the minor leagues, on regionalizing basketball and training players and referees."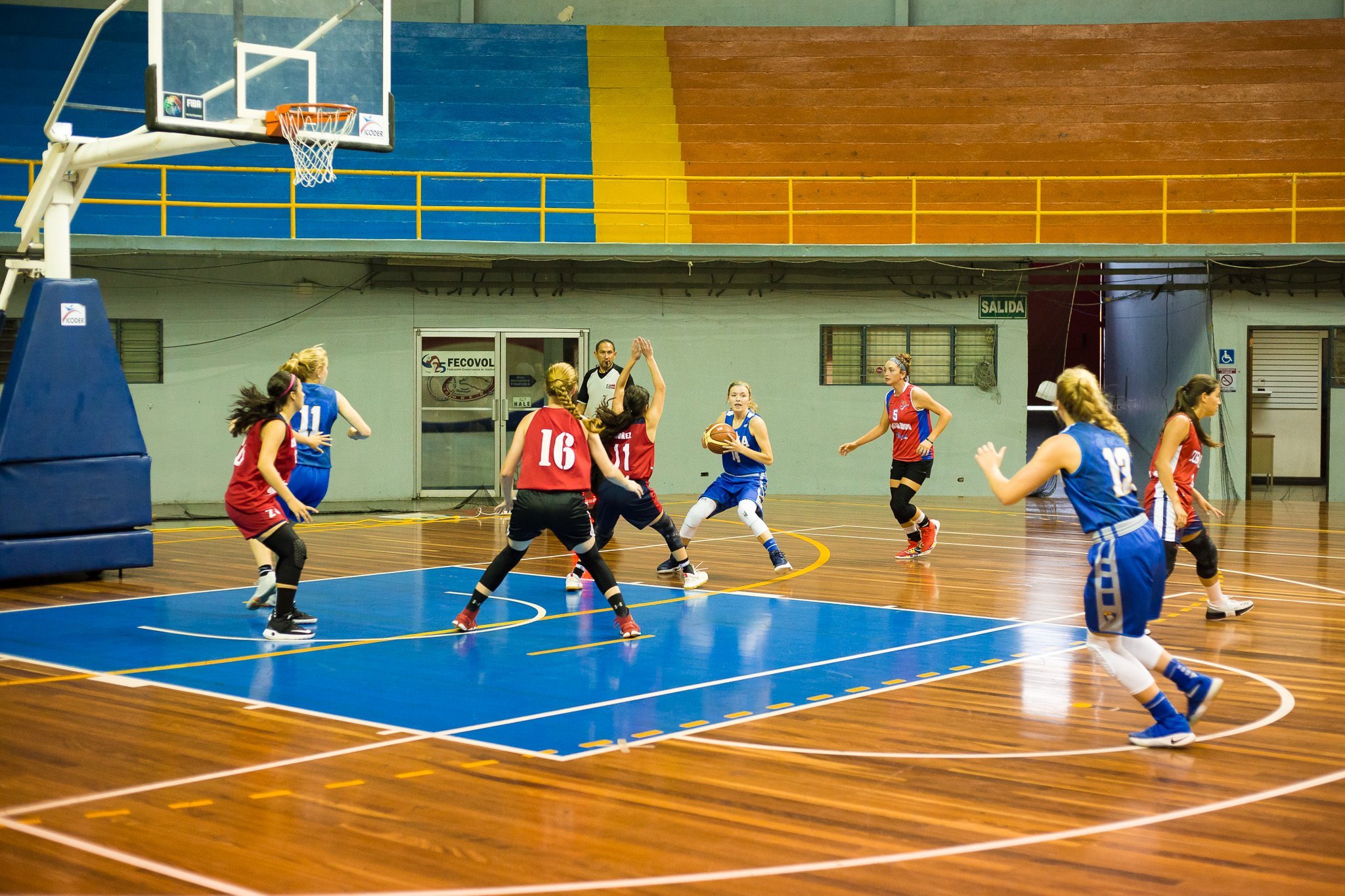 Costa Rica Basketball History
Basketball was invented in 1891 in Springfield, Massachusetts, by a Canadian physical education instructor named James Naismith. The original game was played with peach baskets and soccer balls, and after a point scored the janitor had to climb a ladder to retrieve the ball.
Fourteen years later the game arrived in Costa Rica, according to a brief history published by the Costa Rican Basketball Federation (http://www.fecobacr.com/historia/). In 1905 the Liceo de Costa Rica, the country's main high school, hired a phys-ed professor from France named Gustavo Michaud. His trip to Costa Rica brought him through the United States, where he was introduced to the game. Michaud brought it to Costa Rica and taught it to his new students.
Students at the Liceo picked up the game with interest, and it soon spread to other parts of the Central Valley. Between 1916 and 1917 the first informal competitive matches were organized, and in 1922, at Salón Betty High in Barrio Amón, the first "official" games were played.
When the National Stadium was inaugurated in 1924, a wooden court was added in the middle of the soccer field for basketball. Here an exhibition game was played between Costa Ricans and the Panamanian team "Wailing Hall" — the first international basketball match in Costa Rica.
Women's basketball was first organized in 1928, and in fact a legitimate star named Avis McClean soon emerged. Women's teams competed in other countries in the 1930s and 1940s, and 1935-40 has been called the "Golden Age" of women's basketball in Costa Rica.
The Costa Rican Basketball Federation was founded in 1937 to organize international matches. Several men's and women's teams existed, and some had begun to recruit international players, including the Panamanian female star Delmira Pierce, known as the "Cyclone of the Caribbean."
The '50s were considered the "Golden Age" of men's basketball, with teams gaining international experience in Mexico, Cuba, El Salvador and Ecuador. In the '60s the game gained great popularity with the construction of a National Gymnasium built specifically for basketball.
Costa Rican Basketball Today
Nowadays you can find open-air courts in many public parks, with local youths playing pickup games. NBA games are followed with interest in sports bars, and some local TV stations televise regional games live. And if the national team busts a move on the international stage, you'll hear about it on the news.
Costa Rica Sports Tours would be happy to host your team in our beautiful country, offering a new perspective on a familiar sport. We'll arrange all the lodging, meals, tours and matches, introducing our guests to the best this country has to offer. In the process, we will help you bring out the best in your team.